Acorn to Oak, A Brief History of Santa Rosa Junior College in honor of its 100th Anniversary
Now available at the SRJC Bookstore for $10 (tax included). The book includes photos and information representing each decade of SRJC's history. 
UPCOMING EVENTS
OCTOBER
Friday, October 5
Bear Cub Athletic Trust 100th Anniversary Golf Tournament
Windsor Golf Course
This annual event is the largest fundraiser for our student-athletes in the Kinesiology, Athletics, and Dance (KAD) Department.  The event package includes golf and riding cart, practice balls, food and drinks on the course, and wine and dinner banquet after!  Golf starts at 10 am with dinner and auction at 4 pm. 
Details available at: https://santarosajc.ejoinme.org/srjcgolf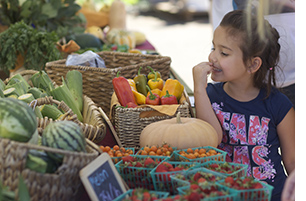 Saturday, October 13
100th Anniversary Fall Festival
10:00 am - 3:00 pm
Shone Farm
Free parking and admittance
Food available for purchase
Santa Rosa Junior College's (SRJC) Shone Farm invites the public to its free, family-friendly Fall Festival as the college celebrates its 100th anniversary and recognizes 45 years of the Farm's history with opportunities to experience authentic farm activities like apple pressing, wood milling demonstrations, harvesting pumpkins and vegetables from the garden, rotten fruit slingshot and compost lessons, farm equipment displays, tastes of our award-winning wine and olive oil, and tours of the 365-acre farm, forest, and garden. Special children's activities will feature face-painting, craft projects, exploring how compost gets made, and other farmyard games. Many activities will be presented by the students of SRJC's Agriculture & Natural Resources Department, supported by Shone Farm staff and other student clubs and groups.