List of past events celebrating SRJC's 100th Anniversary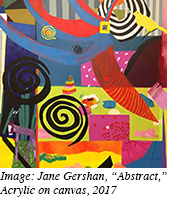 January 17 - March 15
100 Years in the Making: Featured Paintings by Current SRJC Petaluma Art Students
Mahoney Library Gallery, Petaluma Campus

This exhibit, running from January 17th - March 15th,  highlights the exceptional talent of our SRJC students, taught by SRJC faculty on how to create stunning artworks. Student artists will be in attendance at the opening reception on January 31.
 
Wednesday, January 24
100th Anniversary Opening Reception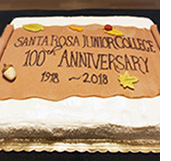 Lawrence A. Bertolini Student Center, Santa Rosa Campus
The official opening of the year-long celebration of SRJC's 100th anniversary with music, theatre, cheerleading, cake, comedy, an opportunity to share your JC story, and honored guests. 
Saturday, February 17
Bear Cub Athletic Trust 100th Anniversary Polenta Dinner
Lawrence A. Bertolini Student Center, Santa Rosa Campus
Fundraiser for student-athletes and Kinesiology, Athletics & Dance Department. All proceeds from the event will go to support the SRJC Athletic programs.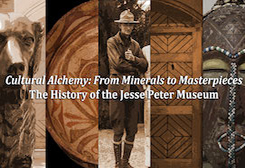 February 22 - May 6
Jesse Peter Multicultural Museum History Exhibit
Jesse Peter Museum on the Santa Rosa Campus
This historical exhibit of the museum from the early 1930s to the present runs from February 22 through May 6, 2018. The museum endures as one of the many gems of the Santa Rosa Junior College, contributing to the creative, aesthetic, and cultural development of our diverse community. The museum exists because of the vision and contributions of past presidents, faculty, staff, students, and the community for over 8 decades. 

Saturday, March 17
Three Dimensional Perspective, Draw the JC Buildings for its 100th Birthday
Community Education Class
Christian Quintin, a French-born Artist, and Santa Rosa resident, will offer a drawing workshop in the morning on the elements of perspective, and follow up in the afternoon by drawing various buildings on the Santa Rosa campus with graphite or colored pencils.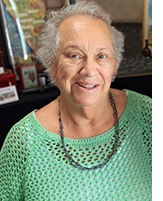 Thursday, March 29
What if women built a community college - and EVERYbody came?
speaker Gaye LeBaron, Historian, Columnist, The Press Democrat, SRJC alumna
Santa Rosa Campus: The Girvin Family Activities Center, Lawrence A. Bertolini Student Center
Acclaimed Sonoma County historian, Press Democrat journalist and SRJC alumna Gaye Le Baron will provide an insightful historical overview of Sonoma County, shedding light on the role and legacy of Santa Rosa Junior College. Presented in collaboration with SRJC Arts & Lectures and Women's History Month.

Saturday, April 7
Bear Cub Athletic Trust 100th Anniversary and 20th in History Athletic Hall of Fame Induction Dinner
Founded in 1996, the SRJC Hall of Fame has been inducting men and women who have achieved excellence and high honors as athletes, teams, coaches or community members. Honored this Year:  Bill Strong Athlete 1971-1972 - Football/Wrestling,  Rich Casarotti Athlete 1986-1987 - Baseball,  2001 Men's Soccer Team Athletes 2001 - State Champions,  2002 Men's Soccer Team Athletes 2002 - State Champions,  Katie Franci Athlete 2006-2007 - Women's Basketball,  Bob Salisbury Special Recognition. Please join us at this very special 20th Hall of Fame event!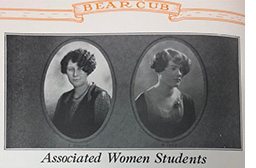 Monday, April 16
History of Women at SRJC: By the Numbers
speaker KC Greaney, Director of Institutional Research, SRJC
Dr. KC Greaney will present the 100-year history of women as students, instructors, administrators, trustees, and more at SRJC. This session is held in conjunction with the celebration of SRJC's 100th Anniversary.
Recorded presentation available to watch here:
https://www.3cmediasolutions.org/privid/101996?key=7428114fb8dea305f95867fdd6c128655dba214a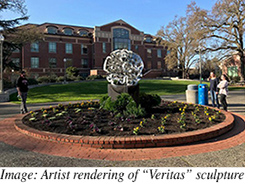 Wednesday, April 18
"Veritas" Sculpture and Time Capsule Unveiling
This project is a collaboration between SRJC students, instructor Michael McGinnis, a world-renowned artist and inventor, and The Engineering Club. Master sculptor McGinnis and his students will fabricate "Veritas," a sculpture that reflects our search for truth with its labyrinthian pathway of interconnected elements. TEC students are designing and constructing the time capsule and the base of the sculpture. Items collected inside the time capsule will reflect practical items such as newspapers and photos and cultural items that represent our diverse community such as theatre tickets, clothing or music. The time capsule is planned to be reopened in 2118.
Wednesday, April 18
2nd Annual SRJC World Languages Fair – Strength and Understanding in Multilingualism, a 100 Year Anniversary Event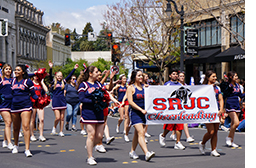 Saturday, April 21
Apple Blossom Parade & Festival
Celebrate the 100th Anniversary of SRJC at Sebastopol's annual Apple Blossom Parade & Festival. Enjoy authentic handmade floats, amazing animals, and colorful displays. The parade starts at 10 am at Analy High Scool and runs straight down Main St., ending at Calder Ave at noon.
Saturday, April 28
Butter & Eggs Parade & Festival
Celebrate the 100th Anniversary of SRJC at the 100th National Egg Day parade in Petaluma.
 
Saturday, May 19
Rose Parade
Event details: https://www.roseparadefestival.com
Celebrate SRJC's 100th anniversary and the City of Santa Rosa's 150th anniversary at the annual Rose Parade in downtown Santa Rosa.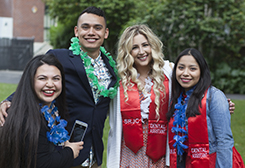 Friday, May 25
Celebrate CTE
Join us for the third annual "Celebrate CTE," as we honor students who have completed their career certificates during the 2017-2018 academic year. The event will feature Motivational Speaker & Empact 100 Awardee Duane Spires. Spires has spoken across the nation and is best known for his high-energy presentations that help audiences to overcome their fears, take action towards their goals, and create the lives that they love. SRJC has over 150 CTE programs including Agriculture and Natural Resources, Applied Technology and Engineering, Child Development, Computer Studies, Culinary Arts, Public Safety/Administration of Justice, Theatre Arts and more.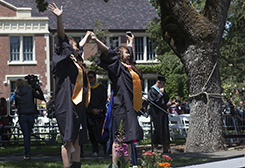 Saturday, May 26
100th Anniversary Commencement Ceremony
Join us for SRJC's 100th-anniversary commencement ceremony with featured commencement speaker Gaye LeBaron, acclaimed Sonoma County historian, Press Democrat journalist, and SRJC alumna.
Sunday, July 8
Christopher Silva SRJC Food & Wine Classic
2:00 pm - 5:00 pm
Burdo Culinary Arts Center, Santa Rosa Campus
Individual Tickets $150, VIP Reception and Sponsorships Available
 
Proceeds will benefit the SRJC Culinary Arts program as part of the SRJC 100th Anniversary Campaign.
Saturday, September 8
City of Santa Rosa Sesquicentennial
3:00 pm - 8:00 pm
Santa Rosa, Courthouse Square
When Santa Rosa turns 150, and SRJC turns 100, it's a celebration! Join community members as we celebrate both.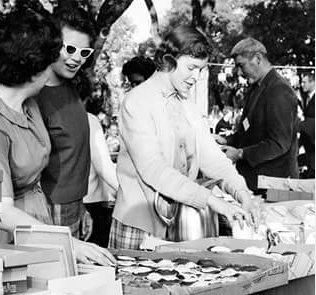 Saturday, September 22
Spirit of SRJC Picnic
11:00 am - 4:00 pm
John Surryhne Outdoor Stage, Graduation Lawn, Santa Rosa Campus
Free parking and admittance; Food available for purchase
Join the SRJC community as we have an old-fashioned picnic, with games for adults and kids, barbecue, birthday cake and more. Bring your picnic, blanket or chairs, kids, grandkids, and friends, while you connect with staff, alumni, past colleagues, and supporters for a wonderful day outside on the beautiful Santa Rosa campus.
Football lovers: you can attend SRJC homecoming next door at Santa Rosa High School - the game starts at 1:00 p.m.!
Please RSVP to help us plan a great event: RSVP Spirit of SRJC Picnic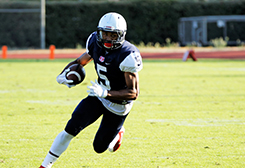 Saturday, September 22
100th Anniversary Homecoming Football Game
The game starts at 1:00 p.m.
Santa Rosa High School (next door to SRJC)
Come see the SRJC Bear Cubs take on the Giants from The College of the Sequoias,  and celebrate our homecoming and our history.
Friday, October 5
Bear Cub Athletic Trust 100th Anniversary Golf Tournament
Windsor Golf Course
This annual event is the largest fundraiser for our student-athletes in the Kinesiology, Athletics, and Dance (KAD) Department.  The event package includes golf and riding cart, practice balls, food and drinks on the course, and wine and dinner banquet after!  Golf starts at 10 am with dinner and auction at 4 pm. 
Details available at: https://santarosajc.ejoinme.org/srjcgolf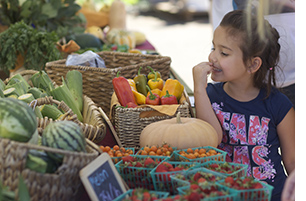 Saturday, October 13
100th Anniversary Fall Festival
10:00 am - 3:00 pm
Shone Farm
Free parking and admittance
Food available for purchase
Santa Rosa Junior College's (SRJC) Shone Farm invites the public to its free, family-friendly Fall Festival as the college celebrates its 100th anniversary and recognizes 45 years of the Farm's history with opportunities to experience authentic farm activities like apple pressing, wood milling demonstrations, harvesting pumpkins and vegetables from the garden, rotten fruit slingshot and compost lessons, farm equipment displays, tastes of our award-winning wine and olive oil, and tours of the 365-acre farm, forest, and garden. Special children's activities will feature face-painting, craft projects, exploring how compost gets made, and other farmyard games. Many activities will be presented by the students of SRJC's Agriculture & Natural Resources Department, supported by Shone Farm staff and other student clubs and groups.