Thu, 04/13/2017 - 4:01pm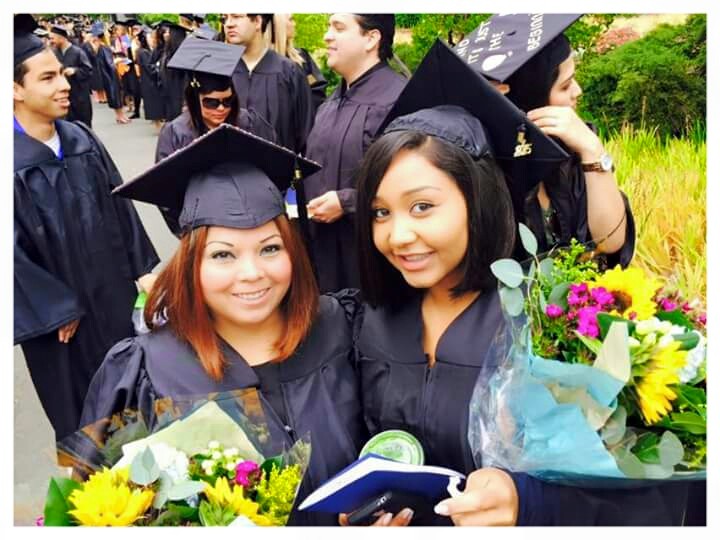 SRJC opened my eyes to a whole new perspective on education. Education was not always a priority on my check list of fun things to do. Early in my middle school years I began to dislike going to school, and started a journey of truancy. When I began going to High School my bad habits continued, during my junior year I was kicked out of my regular high school and referred to Ridgway High School, a continuation high school. My bad habits did not end at Ridgway High School, I certainly made sure that I continued my truancy legacy and missed school almost my entire junior year. Finally, at the beginning of my senior year I realized that I did not want to be considered a drop out and that I needed my high school diploma. I also needed to prove to everyone that I could do it. I was able to make up all my credits my senior year and with staying an extra semester as a super senior. I was the first graduate in my family! Education was not always a priority of mine, but I knew that if I could graduate high school I could definitely be the first one in my family to graduate college. In 2015,  I became the first one in my family to graduate college.  I tell people that it was not easy, especially going to college classes and taking care of my two children and holding down a full time job.
What I liked about college was that I was able to choose the classes and the time that I wanted to attend. I began exploring different areas and really liked the Human Services Advocacy classes. Today, I'm back at my old high school "Ridgway High School" , not because I have to but because I want to! I work with youth who are in the similar situations: Truant, growing up in poverty, farm working parents, making the wrong choices.  I understand the struggle and the hardships that come with the struggle, because I lived it. I tell the students that education is the key for better lifestyle. Education is the key to options. SRJC did not only give me the opportunity to really explore what career I wanted to go into, but I build relationships with students and the faculty.  SRJC is a place of endless possibilities where your dreams can come true. My favorite phrase " Si Se Puede!" by Cesar E. Chavez is my favorite saying, because when you think that something is impossible and you find out that you can do it, with dedication, hard work and support from others who want to see you succeed. The faculty at SRJC want to see their students succeed!