100TH ANNIVERSARY GRANT AWARDS
The following mini-grants were awarded to help celebrate the 100th Anniversary of SRJC and the changes, both inside and outside SRJC, since the college was founded.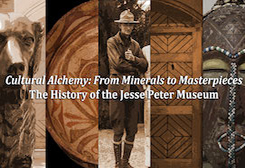 Rachel Minor - Jesse Peter Multicultural Museum History Exhibit
February 22 - May 6
This historical exhibit of the museum from the early 1930s to the present runs from February 22 to May 6th, 2018. The museum endures as one of the many gems of the Santa Rosa Junior College, contributing to the creative, aesthetic, and cultural development of our diverse community. The museum  exists because of the vision and contributions of past presidents, faculty, staff, students, and the community for over 8 decades. 

Sami Lange - Exhibit at Mahoney
April 2 - July 26
This exhibit, running April 2nd to July 26th, features photos of Santa Rosa Junior College alumni and their stories on the impact SRJC has had on their lives.

Brian Marvin - Bear Cub Athletic Trust 100th Anniversary and 20th in History Athletic Hall of Fame Induction Dinner
April 7
Founded in 1996, the SRJC Hall of Fame has been inducting men and women who have achieved excellence and high honors as athletes, teams, coaches or community members.  Honored this Year:   Bill Strong Athlete 1971-1972 - Football/Wrestling,  Rich Casarotti Athlete 1986-1987 - Baseball,   2001 Men's Soccer Team Athletes 2001 - State Champions,    2002 Men's Soccer Team Athletes 2002 - State Champions,   Katie Franci Athlete 2006-2007 - Women's Basketball,   Bob Salisbury Special Recognition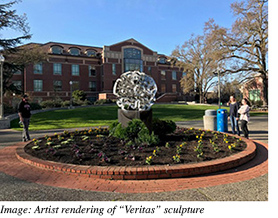 Hilleary Zarate & Matthew Rockwell - 100th Anniversary "Veritas" sculpture and time capsule
April 18
The "Veritas" sculpture will be the Perplexus invention made out of metal; it reflects our search for truth with its labyrinthian pathway of interconnected elements. One can also follow the pathways as a form of meditation. Renowned SRJC faculty, Michael McGinnis, is the inventor and artist and will teach current SRJC students how to create the sculpture as a class project. The base of the sculpture will hold the time capsule and this will be built by The Engineering Club (TEC). The items collected for inside the time capsule will reflect both practical items such as newspapers and photos, as well as cultural items that represent our diverse community such as clothing or music. There will then be an unveiling event as part of the 100th Anniversary celebrations planned at SRJC Santa Rosa. The time capsule is planned to be opened again in 2118 which will be open to the public and have as much student involvement as possible. 

Juanita Dreiling - Student Health Services Historical Archive Project
Completion Date TBA
40 years of photos, both physical and digital, have been retained of every staff member, student health aide, and mental health intern that has working in the Student Health Services department. Many have become prolific professionals and community members, contributing greatly to society. These photos, matching names, dates of employment and role in SHS, with anecdotal stories of select individuals, will be organized into a digital album.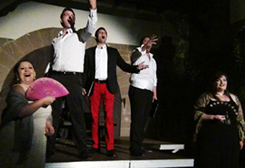 Jody Benecke - Summer Vocal Festival
May 26 - June 3
The SRJC Vocal Music Program is hosting a Summer Vocal Festival to coincide with the SRJC 100th Anniversary Gala on the same weekend and to be able to liaise with the SRJC Gala event on Saturday, June 2nd, and present one or two of our singers there as part of the festivities!  Former and current SRJC students will be encouraged to audition.  Audition and application information will also go out to other community colleges and to 4-year music programs at CSUs and UCs throughout the state of California. This seminar is a comprehensive vocal workshop that develops the essential skills needed for the singing actor: healthy vocal production in applied singing; a knowledge of standard recital, opera/operetta and musical theatre repertoire and basics of stage deportment and acting skills